Ghost Stories Submitted by our visitors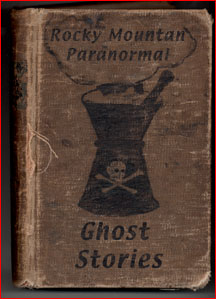 A Haunting In Vail
Sarah In The Cemetery
Congress Park Ghost
Playing Ouija
Mysterious Visitor
Glenwood Springs Hotel Ghost
More Cheesman Ghosts
An Ouija Experience
Mommy?
A Visitor at the Stanley Hotel
East Texas Experience
Another Haunting in Lakewood
Three Spirits I Know
Haunted Dinosaur Tracks Monument?
The Bayaud Experience
Ghost in the little White House


Warren Air Force Base Poltergeist


Blood Cemetery

Ghost In Cheesman Park


A haunting at Lowry Air Force Base


"How Dare You" (Cheesman Park)

If you have a story or know someone who does, please e-mail us with the story.
( we will give you credit if you wish)
Visit often to read new stories.
Mail stories to
help@rockymountainparanormal.com