ABOUT US
CONTACT US
INVESTIGATIONS
EVENTS/CLASSES
IS IT A GHOST
ALIENS
YOUR GHOST STORIES
BOOK INTERVIEWS
Stuart Hayes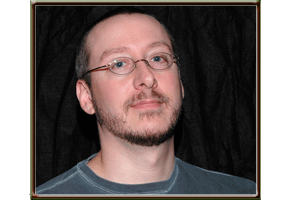 I'm originally from the back woods of western NY.
I moved to Colorado back 1996 to pursue my career in graphic design
and video production. I currently run my own small video production
and motion graphics business called SJH Productions.

I have had a fascination with the "paranormal" for many years.
used to love romping around the local "creepy" places where I grew up,
and regale in the local ghost stories. The creepier the better.

Even though I have been interested in the paranormal I have always had
a skeptical view of it. I have never experienced a paranormal event, and
anything that might have been construed as "paranormal" I could quickly
debunk with a little common sense.

Even though I have never had an experience I try to keep an open mind.
I am a die hard skeptic but try not be cynical in my skepticism.
The fact is that while I feel I have a very strong common sense sensibility
I also realize I do not have the answers to everything.